This is where our customers come to let their South Jersey friends and neighbors know how they were satisfied with our service.
Leave a Review For Cherry Hill Residential Overhead Door-The #1 Best and Friendliest Garage Door Repair Service in South Jersey
If you are a Google user with a Gmail account, it's super-easy to leave us a Google Review. Just click the image below: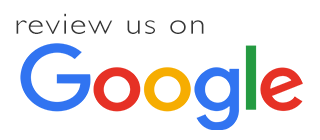 Thank you very much. We appreciate the opportunity to serve you.
---
5-Stars
When we first moved into the house, Scott adjusted our door opener so it would stop and go back up if it were to bump into anything (like my daughter's head). The door opener was old and I didn't even know it had that feature. I wanted a new opener. With a slight adjustment, it worked properly and Scott shook my hand and put a sticker on my door opener. 8 years later, the opener finally quit. Scott installed a new one, adjusted the springs and pulleys and now the door opens and closes silently like a brand new door. Great price. Very happy. We recommend Cherry Hill Residential Overhead Door. -Andrew Mazer